I talenti dei progettisti di superyacht e i team che stanno dietro gli yacht più importanti consegnati lo scorso anno sono stati riconosciuti ai Showboats Design Awards la scorsa notte. I vincitori del Showboats Design Awards 2014 sono stati annunciati in una serata di gala presso la splendida cornice del Swarovski Crystal Worlds a Wattens, in Austria. Quest'anno, i 18 ambiti premi d'oro di Nettuno sono stati presentati davanti ad un pubblico di armatori di superyacht internazionali, designer e icone del settore megayacht.
Le categorie premiate:
2014 ShowBoats Design Awards – superyacht interior design 

2014 ShowBoats Design Awards – superyacht exterior design & styling and naval architecture winners

2014 ShowBoats Design Awards – superyacht tenders, holistic design and innovation awards

Superyacht designer Terence Disdale onorato con il Lifetime Achievement Award
Per decidere questi premi in modo più equo possibile, si adottano le stesse procedure completamente trasparenti che hanno contraddistinto il World Superyacht Awards. A questo proposito, si riunisce una giuria del tutto indipendente composta da armatori, equipaggi di yacht di alto livello, designer di fama e stilisti di interni ed esterni del settore nautico, tutti con conoscenze specifiche nei loro campi specifici.
I Premi:
I Vincitori del Showboats Design Awards ricevono una versione dorata del ambito trofeo di Nettuno creato appositamente per il Boat International Media. Ora, sinonimo di eccellenza, il trofeo di Nettuno è impressionante, ma concettualmente semplice: come il dio di tutti i mari della mitologia romana, Nettuno è di scena agli eventi, onora la bellezza e la potenza delle più belle imbarcazioni che solcano gli oceani del mondo.
Interior Design Award – Displacement Motor Yachts oltre i 60m 
Laura Sessa per il 80m CRN Chopi Chopi
Interior Design Award – Displacement Motor Yachts da 30 ai 59.9m
Cristiano Gatto Design Team per il 50m Cosmo Explorer I-Nova
Interior Design Award – Semi-displacement Motor Yachts
Hot Lab Yacht & Design per il Columbus Sport Hybrid 40M
Interior Design Award – Sailing Yachts 
Adam Lay Studio per il 32.64m Baltic Yachts Inukshuk
Exterior Design & Styling Award – Displacement Motor Yachts 60m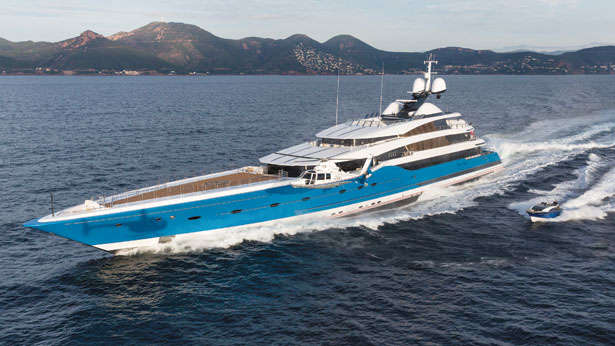 Andrew Winch Designs per il 99m Feadship Madame Gu
Exterior Design & Styling Award -Displacement Motor Yachts da 30 a 59.99m Ex equo
Reymond Langton Design per il 39.7m Hakvoort Apostrophe
René Van Der Velden per il 39.16m Alloy Yachts CaryAli
Exterior Design & Styling Award – Semi-displacement motor yachts 
Luca Dini Design / Admiral – The Italian Sea Group per il 40m Admiral Cacos V
Menzione speciale della giuria
Team per i Design di Enrico Gobbi per il  48m Rossinavi Vellmari
Exterior Design & Styling Award – Sailing Yachts 
Frers Naval Architecture & Engineering per il 32.64m Baltic Yachts Inukshuk
Naval Architecture Award – Motor Yachts 
Sparkman & Stephens per il 39.3m Newcastle Marine/Tyneside Yachts Ltd Safira
Naval Architecture Award – Sailing Yachts 
Finot-Conq per il 30.48m Maxi Dolphin Nomad IV
Holistic Design Award – Motor Yachts 
Hydro Tec (exterior stylist) e Hot Lab Yacht & Design (interior designer) per il 40m Palumbo Columbus Sport Hybrid 40M
Holistic Design Award – Sailing Yachts
Perini Navi (exterior stylist) e Christian Liagre (interior designer) per il 60m Perini Navi Seahawk
Tender Design Award ex equo
Andrew Winch Designs per il Compass Yachts Open T/T Madame Gu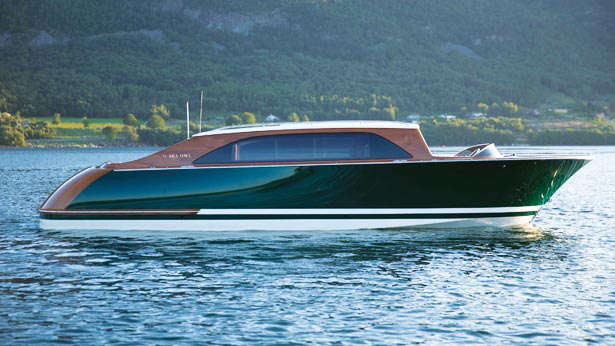 Andrew Winch Designs per il Hodgdon Yachts Limo T/T to Sea Owl
Environmental Protection Award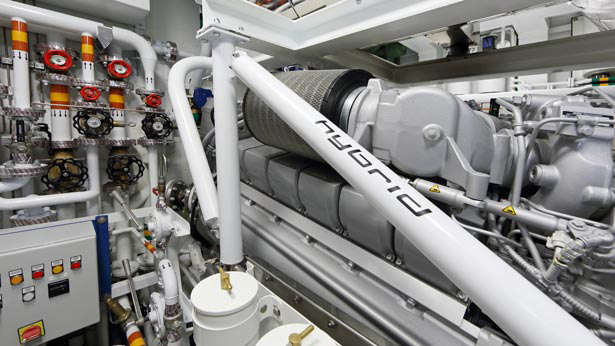 Palumbo per il 40m Columbus Sport Hybrid 40S
Young Designer of the Year Award 
Raphael Laloux per il Project Symphony
Lifetime Achievement Award
Il Superyacht designer Terence Disdale