Through innovative design and a passion to deliver unsurpassed quality, a new bread of Luxury Explorers has been created by Zeelander Yachts. The Z164 not only delivers supreme explorer capabilities but also offers luxurious interior design and outfitting. The reduced draft and practicable length allows the vessel to discover shallower ports whilst still allowing for ocean crossings in challenging weather conditions. The Z164 is fully equipped to explore without limits in full luxury and comfort.
Economic ownership and operation is the common feature and driving force behind the Z164's suitability and capacity for long range operations. It is the foundation that ensures the energy efficiency of all onboard systems. This attention to detail throughout the yacht guarantees both environmentally friendly low emissions, together with technical systems which are regulated and highly efficient throughout the vessel. Through the yachts overall design and engineering innovation, and with a strong commitment to the environment, the Z164 leads the RINA Green Plus classification in the superycaht world. Plus, the cost of owning and operating this 50m superyacht is similar to that of a 30m yacht.
Exploring unfamiliar areas can involve challenging situations and extreme conditions. The Z164 has been developed for those who wish to undertake a significant journey, expand their horizons and travel long distances. Exploring remote destinations requires attention to detail, careful use of supplies and fuel economy, which is delivered through the innovative diesel electric power plants.
At a cruising speed of 10 knots, the Z164 will take the owner and guests over an incredible 11,500 nautical miles. This amazing range is more than half of the circumference of the earth. Specifically designed to cope and excel during long journeys, the Z164 Luxury Explorer has large capacity fuel tanks allowing for selective bunkering at those places where fuel can be bought at the most economical prices.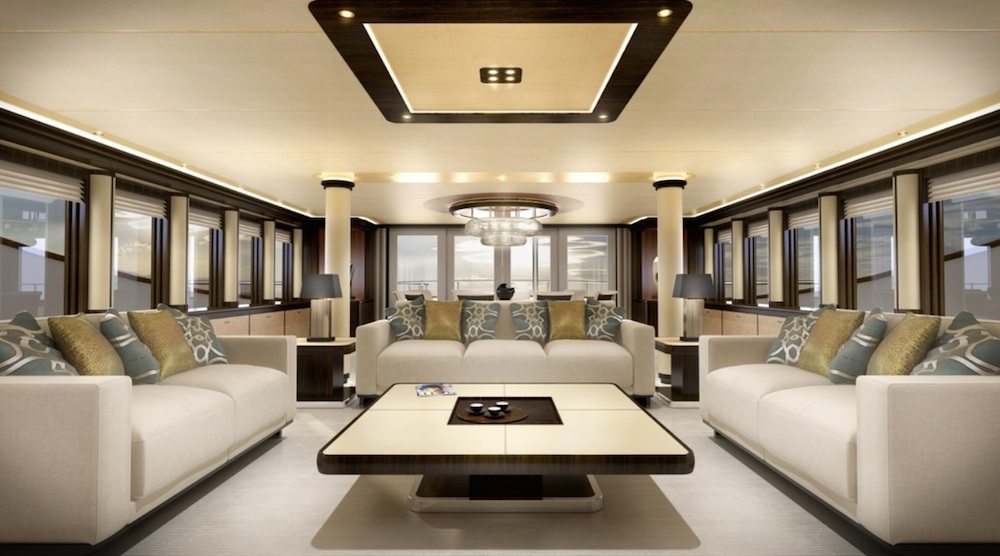 The sounds of the sea, the waves and the wind are integral to the experience of life at sea. However, enduring mechanical or man-made noise can seriously affect the yachting experience. The reduction of noise and vibration, while sailing or at anchor, became a priority during the development of the Z164 Luxury Explorer. Effective counter-measures were taken with Zeelander Yachts optimising sound reduction for an almost silent ship.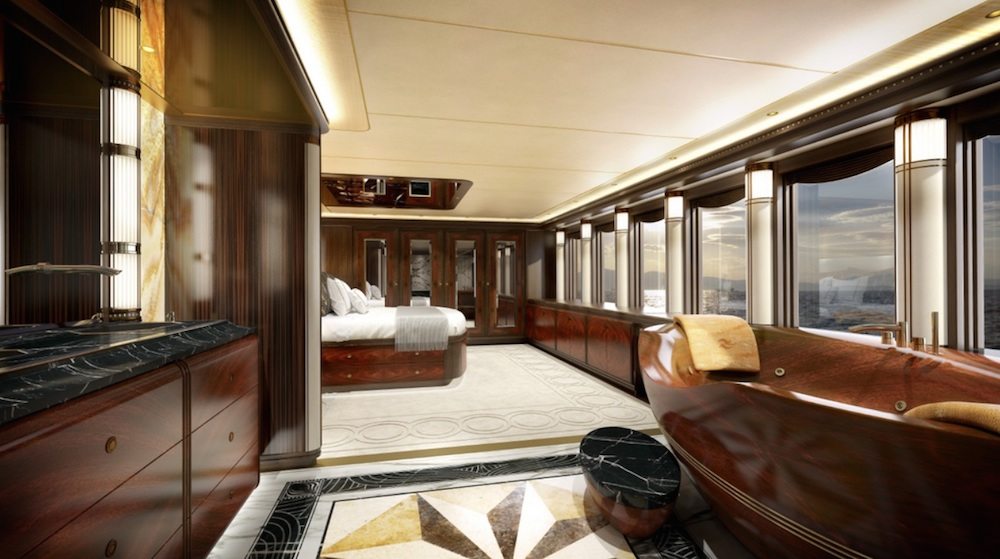 Zeelander Yachts have achieved market leading sound and vibration control with meticulous attention throughout the yacht. Years of innovation, research and bespoke design have delivered amazing advancements in noise and vibration control adding to the luxurious comfort of the Z164. Life at sea should not be about vibrating generators and the constant drum of engines. To really feel at one with your surroundings, it is essential to actually feel waves interacting with the hull and hear them break at the stern.  The Z164 has truly exceeded all expectations in every aspect of its design and build.