Antigua Sailing Week is envied the world over for fantastic racing conditions. Surfing through some of the best sailing waters in the world in brilliant sunshine is every sailor's idea of paradise, but sunburn can seriously mess up your dreams. Wearing the right clothing is essential and Antigua Sailing Week is proud to announce that Gill North America has come on board as Official Exclusive Clothing Sponsor of Antigua Sailing Week. 
David Pritchard, President of Gill North America, spoke about the partnership with Antigua Sailing Week and the Antigua Sailing Week Gill collection. "Antigua Sailing Week is a very well organised event with growing participation and our involvement is a natural extension of our regatta support in the Caribbean. Gill has enjoyed a growing market share in the Caribbean over the past five years, in part due to the development of our UV ranges ideally suited to the region. We are therefore delighted that we have the opportunity to work with Antigua Sailing Week for 2014 and onwards."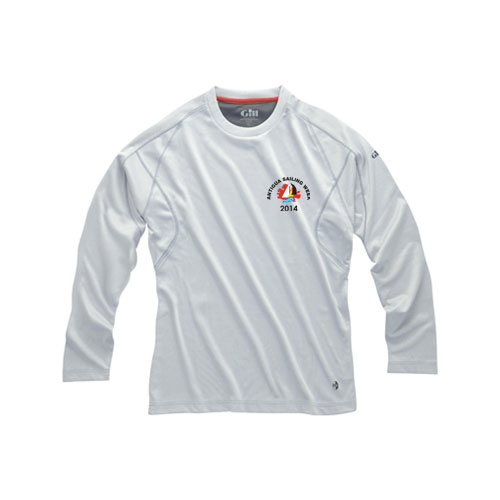 The Antigua Sailing Week Gill collection is a combination of marine causal and technical styles including the new Elements collection. Elements styles look great on or off the boat and are made from a very comfortable cotton fabric. The collection will also feature branded UV technical shirts and hats.  For the Caribbean's warm water, warm air, wet conditions these quick-dry fabrics are fabulous – very breathable fabrics that manage the high air temperatures well. 
Everything Gill offers is innovative and good value. Product quality is a key driver in the business.  It's part of the value-added that Gill offers every customer and the Antigua Sailing Week Gill collection will be no different. Other Gill branded items will also be available such as knee pads and gloves.
"Antigua Sailing Week is delighted to welcome such a well known sailing brand to partner the regatta," commented Alison Sly Adams, Head of Marketing. "This partnership further endorses Antigua Sailing Week's  positive trend towards focusing on the sailors and ensuring we are giving them more of what they want, encapsulated by our tagline 'where sailing comes first'. Gill produces a fantastic range of clothing made from fabrics ideally suited to the Caribbean climate. We're looking forward to a long and successful partnership."
The initial Antigua Sailing Week Gill collection is currently being developed and will include a launch in hotels and other retail outlets around Antigua and an online store front where crew will be able to order team shirts in advance of the regatta as well as individual items from the full Antigua Sailing Week Gill collection.
Keep up to date with the launch on www.sailingweek.com or via: www.facebook.com/sailingweek and to check out the entire Gill collection visit its website at www.gillna.com.